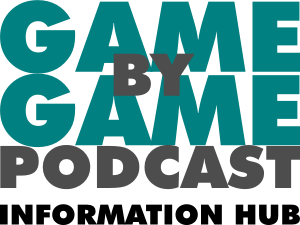 Sort by: [ type | platform age | latest episode ]




Page last built 2023-12-09 12:09:01
All dates & times are UTC

Is anything missing? Inaccurate? Please send an e-mail (how quaint!) to admin@gamebygamepodcast.com



What is a game by game podcast? For purposes of this site, a game by game podcast is a downloadable audio recording that talks about games for one specific gaming platform, featuring one or more different games per episode. For more information about this site, check out the FAQ.

Looking for podcast ideas? Browse through the list of missing platforms at no.gamebygamepodcast.com

This site is not necessarily affiliated with any of the listed podcasts. It is provided as a handy resource simply because I wanted a way to gather all this information in one place. It has no ads, no tracking, no cookies, and is light and fast, the way websites used to be, at least as far as my rose-colored glasses can see.